Situated in the heart of Bangalore, flanked by Brigade Road on one side and Museum Road on the other, is the Catholic Club, on a sprawling property of over an acre.
Having started in 1951 with just a few families, it has now grown to a strength of over 2500 families who promote social, recreational and sporting activities. Its calendar of events for the year is dotted with several programmes for children, elders, youth and ladies, thus making it truly a Family Club.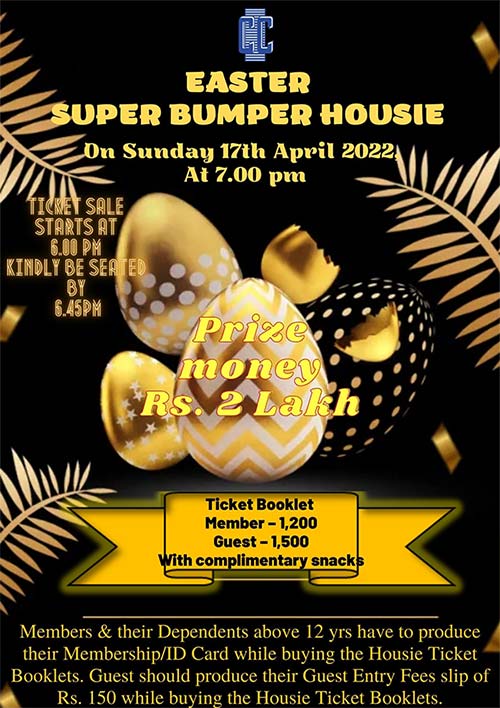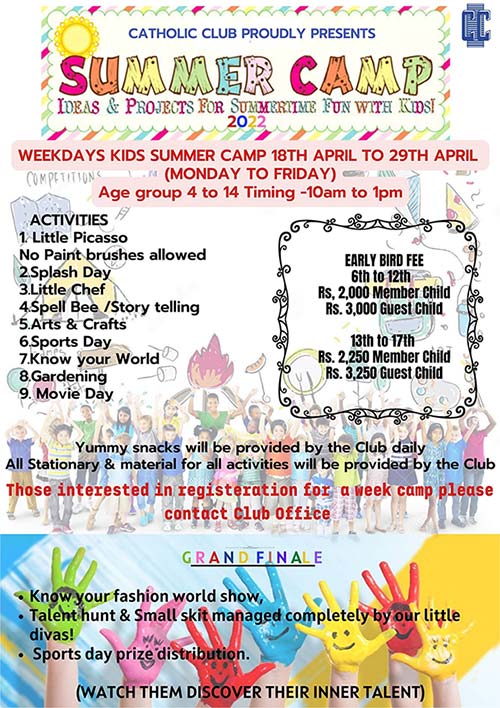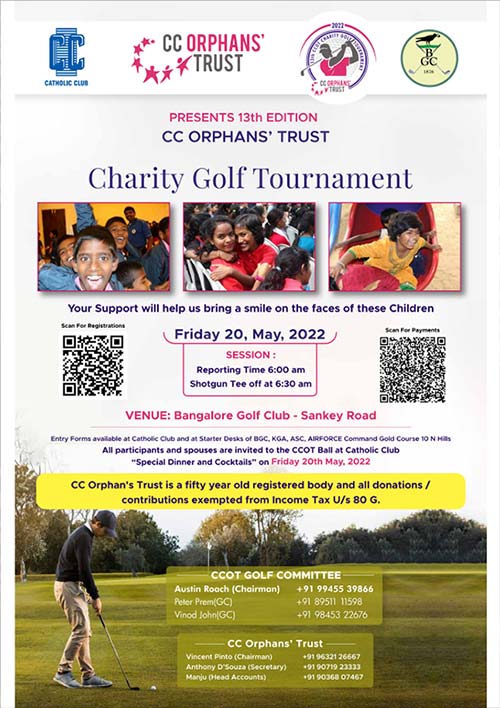 Events - May 22
Fri
7:00 p.m.: Some Bite Some Bark
- Dr. Marianne de Nazareth
8:00 p.m.: Bar Nite
Sat
10:00 a.m. - Bridge Tournament
8:00 p.m. - May Queen Ball
Sun
6:30 a.m. - Romp Run
11:00 a.m. - CC Telegames
12:00 noon - Sunday Brunch
Weekdays
10:00 a.m. - 1:00 p.m.
Kids' Summercamp
6:00 p.m. onwards
CC Badminton League
Fri
7:00 p.m. - Faith Programme
8:00 p.m. - Bar Nite
Sun
11:00 a.m.- Ladies Coffee Morning
12:00 noon- Sunday Brunch
Sat, 8:00 p.m.
A Gospel Peace & Harmony Concert directed by Dr. Ashley Williams Joseph
Sun, 12:00 noon
Sunday Brunch